Leon vs Guadalajara Predictions and Odds Date 15
They met for the last time in the opening tournament at the Akron stadium, in a duel that ended in a draw despite the fact that Chivas had the victory in their hands with a penalty kick in their favor. The Emerald club had several statistics against them, but were able to hold on until the end. This year's tournament will tell a very different story to what happened in the opening round, with a place in the quarter-finals at stake. The Prediction for Leon vs Guadalajara is favoring the club that needs the least points to be sure. We tell you what you need to do to strengthen your bets.
Leon vs Guadalajara Odds and Statistics
Leon vs Guadalajara Betting tips Liga MX: The season so far.
Leon
The Emerald Club is currently securing its pass to the final series of the Clausura, they look strong for what is to come.
Leon has managed to be in their match twelve played seven wins and three draws, with this, they would only have lost 12 points out of a possible 36 so far. In addition, the last five games to date would have been summative, so they were looking good to keep moving forward safely, with the goal average also in their favor. Leon vs Guadalajara is a match that they could secure at home to keep those three points that are so important.
Guadalajara
Chivas could play for reclassification, they must improve their record if they want to go straight through and not have to put themselves in danger.
Guadalajara finished the Clausura in ninth place in the standings; now they are trying to finish in a better position, but at the moment there are games that complicate their path. With twelve matches, only half of them would have been victories; the rest of the matches were divided into three draws and three defeats, giving them 21 points out of a possible 36 so far. Leon vs Guadalajara will be a difficult match for them, and they will also be playing as visitors.
Leon vs Guadalajara Preview Games and History
They played their most recent match on 22/10/22.
Without goals, without emotions, and with the waste of having the victory in their hands, this match went away. Leon couldn't even with the minutes they had one more on the field than their opponent. Chivas had a lot of numbers against them, but they were not inferior.
The Emerald club would have 64% ball possession, but they were not managing to be consistent in attack at this time; those from Guadalajara had 36% ball dominance, well they stood up to the rivals so that the difference in these statistics were not noticeable.
Leon would reach 87% accuracy in ball touches, a good level but they were not able to translate it into good results; the locals would achieve 77% of effective passes, they were being less than the opponents, but they were able to measure themselves as equals. The visitors would attack with four shots on goal, without being able to score; while Guadalajara would shoot three goals and also fail to convert. León vs Guadalajara ended in a 0 – 0 draw, with the points being shared.
Upcoming Liga MX Games for Matchday 16
The next matches for these two teams will be Leon vs Tigres; and Guadalajara vs Mazatlan, the last matchday of this phase of the competition.
You can find the best Soccer Predictions at CXSports so you can make the best offers.
Prediction for Leon vs Guadalajara in April
The five most recent meetings between these two clubs have taken place between December 2020 and July 2022, all in Liga MX. The Emeralds would win three of these duels; one match would end in a draw; and Chivas would have only one win in their favor. The home side has had a better record, while the visitors have had a slightly harder time. The Prediction for Leon vs Guadalajara is 1 – 0.
What are you waiting for? Hit the Bet Now button to win.
Odds Analysis and Previous Match History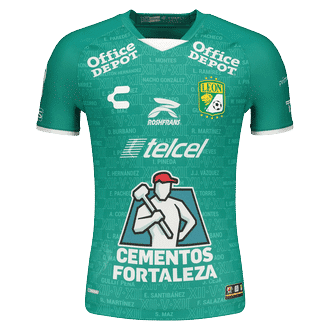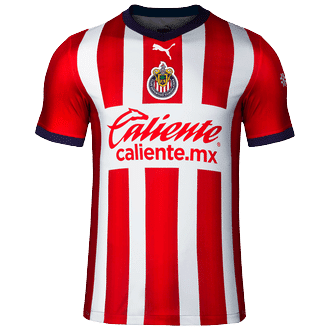 Free Sports Predictions
Subscribe to our free newsletter and get them all!