Gimnasia vs Argentinos Juniors Prediction & Odds Date 09
Another duel is another opportunity for the clubs to recover from difficult situations, and now in this second phase things are getting more complicated for some of them. The Prediction Gimnasia vs Argentinos Juniors again gives the chance of victory to the locals, who have read the opponent very well to turn their game around. The Wolves return to their home ground to host opponents they have been able to soften up for a few games now. The Bichos will have to leave everything if they want to get something for themselves. Start with your bets and win now with CxSports.
Gimnasia vs Argentinos Jrs Betting Tips for Free!
Gimnasia vs Argentinos Juniors Predictions and Picks
The Wolves managed to hold their own in the mid-table despite having a very weak back line. They want to try to advance to the next round.
Gimnasia has had good results, even taking into account that their defense is having serious problems preventing goals, and that, in addition, the club's offense remains just as deficient. With all this, they reached match number twenty with seven wins and four draws, and with these results they were only one duel ahead of their nine defeats, occupying the #16 position. Gimnasia vs Argentinos Juniors is not a match that can be taken for a win, but you can go with the intention and keep the victory at home.
Gimnasia vs Argentinos Juniors Odds & Stats
The Bichos have been positioning themselves little by little, they lack to be able to climb further without complications, but they are going strong for the remainder of the competition.
To continue to the next round of the second phase is not something that happens for many clubs, the chances are few and sometimes it doesn't even matter how they came from the first round. Argentinos Juniors have not been the strongest team, but they have put up a good fight, strong in attack and with a firm defense, looking for the necessary results to excel. Things don't always go their way, and Gimnasia vs Argentinos Juniors is one of those fixtures that will test them.
Gimnasia vs Argentinos Juniors Match Preview
On 15/06/22 they had their most recent encounter.
They gave us a very exciting match! There was mobility during all the minutes. Both sides were looking for the result and although Gimnasia were taking the lead at times, The Bichos managed to tie them, until they could go no further.
With 33% ball possession, The Wolves managed to control an extremely difficult match and with the opponent's constant attack in their field; Argentinos Juniors gave their best effort, and although they managed the tempo with 67% ball possession, they could not withstand the rival's fury.
Gimnasia would manage to finish 57% of their passes effectively, with this they had a lot of ball loss, but the squad was well positioned for the transitions from defense to attack to consolidate the result; the locals had 73% passing accuracy, they gave a good game, but simply the others were more. The visitors would shoot eight times at goal, scoring four goals; while Argentinos Juniors would shoot seven times, scoring twice.
They opened the scoring in the 9th minute of the match, it would be midfielder Alan Hernán Lescano who would do it. At minute 21′ the score was leveled with a goal by midfielder Leonardo Heredia. And at minute 23, the visitors took the lead again with a double goal by Alan Hernán. After the break, at minute 58, midfielder Federico Redondo put the score back on level terms, with an assist from Gonzáles Metilli. They would return to the victory with a goal by striker Ivo Mammini and a pass from Soldano in minute 71′. Gimnasia vs Argentinos Jrs would finish off the game with a goal by striker Franco Ramón at minute 90′ + 5′.
Upcoming Games Round 10 Argentina First Division
On date #10 of the second phase, Barracas Central vs Gimnasia; and Argentinos Juniors vs Huracan will be played.
Improve your bets by taking advantage of the best soccer odds we bring for you.
Prediction Gimnasia vs Argentinos Juniors 2023
Between August 2021 and April 2023 there have been the five most recent matches between these two clubs, four in the First Division and one in the Copa Argentina. The Wolves have won just once; twice they ended in draws; and The Bichos have two wins. The Prediction Gimnasia vs Argentinos Juniors is 2 – 1.
Don't wait any longer! Click the Bet Now button to win.
Odds Analysis and Previous Match History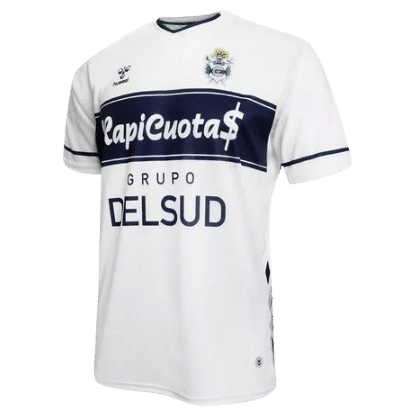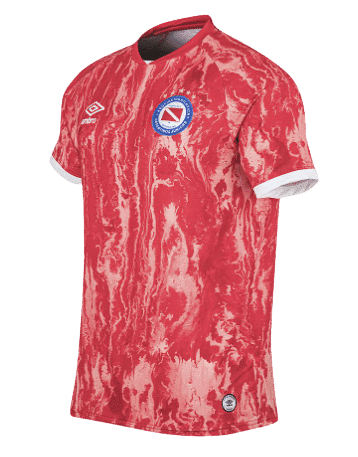 Argentinos Juniors
Argentina

Free Sports Predictions
Subscribe to our free newsletter and get them all!