Georgia vs Portugal Prediction RWC 2023 Group C
If there is a match that contains two teams that have a tough road to qualify to the next round of the Rugby World Cup 2023, it is Georgia vs Portugal. The match will take place on Saturday, September 23 at 2 p.m. at the Toulouse Stadium where about 33 thousand souls can enter. Wales, Australia and Fiji are the other 3 teams competing for a ticket to the quarterfinals.
Georgia vs Portugal Odds - duel of the needy in Group C
Georgia vs Portugal Betting Tips Rugby World Cup 2023
The Georgians are coming from being champions in the Rugby Europe Champions 2023 after beating Portugal 38-11. They will try to be strong in this group stage, although it seems difficult for them to advance. On the Lusitanian side, they come from being second in the tournament previously mentioned. They are a team still in formation that continues to gain experience and renown in their continent despite having entered through the window to the Rugby World Cup 2023.
How Georgia and Portugal play and Statistics
The Wolves present serious difficulties when it comes to defending and have many faults in the tackle. Undoubtedly, a virtue is the maul where they manage, almost always, to impose themselves with very rough forwards who manage to subdue the opponent. One of their main referents is Tomas Appleton. On the side of the "Lelos", they are a persistent team that historically had good forwards, although none of them is of world relevance. It is important to highlight their eighth, Beka Gorgadze.
Georgia vs Portugal Match Preview
This will be the first time in the history of the Rugby World Cup that spectators will be able to watch Georgia vs Portugal. This match has been played in friendly or test match matches but never in the most important event on the planet.
Some of the numbers of the Portuguese team in this tournament: 4 played, no victories, no draws and lost the remaining ones, an effectiveness of 0%. They scored 38 points and conceded 209. They played in the 2007 World Cup, coincidentally the venue is repeated in their second appearance in the tournament.
The team led by Milton Haig has played a total of 20 matches corresponding to the Webb Ellis Cup: 5 wins, no draws and lost the other 15, an effectiveness of 25%. The Lelos scored 262 points and conceded 646. From 2003 to the present they have been in all editions of the championship. They have never been able to pass the group stage, this year it seems they have not been able to do so either.
Upcoming Matches Rugby World Cup 2023 Date 3 Pool C
Pool C of the Rugby World Cup 2023 starts to take color and after watching Georgia vs Portugal, Fiji vs Georgia on Saturday September 30 at 17:45 at the Stade de Bordeaux in southwest France will steal the show. We will have to see if both teams have any chance to get into the next round, at first it seems difficult.
A very different match will be played on Sunday, October 1 at 17.45 local time at the Stade Geoffroy-Guichard in Saint Etienne. Australia vs Portugal will continue to shape the standings which seems to have two clear dominators.
Improve your winnings with Rugby predictions at CXSports.
Prediction Georgia vs Portugal Rugby World Cup 2023
The Georgia vs Portugal match will basically define who of the two will leave this Rugby World Cup 2023 opening phase with better feelings. Both teams may not be alive going into the knockout series. That said, the Georgian team has a better chance of taking the match for several reasons. Mainly their players have more status and also have more experience in this kind of matches. On the other side they will have a very weak team that is ranked 16th in the world but is not up to the level of second-ranked international teams.
Prediction: Georgia 32-14 Portugal. Victory for The Lelos.
What about you, what are you waiting for, Bet Now and win!
Odds Analysis and Previous Match History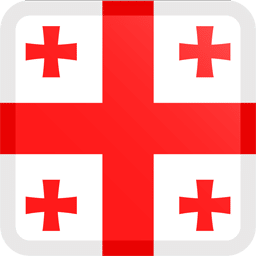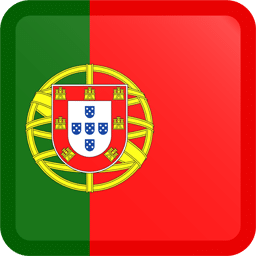 Free Sports Predictions
Subscribe to our free newsletter and get them all!