England vs South Africa Prediction & Odds Semifinal 2023
Predictions Rugby World Cup 2023 Finals
This England vs South Africa Semifinal match is over! The Springboks managed to best the Roses and have advanced to the New Zealand vs South Africa Finals. But its not all over for England, they will meet Argentina in the battle for third place. Read our Argentina vs England Bronze Game Prediction
The second round of knockout matches in the 2023 Rugby World Cup continues with a thrilling England vs South Africa semifinal. The match will take place at Stade de France, located in Paris, France's capital and most populous city, with a capacity to hold around 80,000 spectators. The showdown is scheduled for Saturday, 21st of October, at 21:00. The winner will face off against the victor of the match between Argentina and New Zealand.
Prediction England vs South Africa Face Off in Last Hurdle Before RWC 2023 Final
England vs South Africa Betting Tips Rugby World Cup 2023 Semifinal
England came into the 2023 RWC off the back of a fourth-place finish in the recent Six Nations, where it secured 10 points. It was one of their weakest performances in the championship, ending 17 points behind the leader, Ireland. Notably, England dismissed their Head Coach, Eddie Jones, last December, replacing him with Steve Borthwick to improve their global standings.
On the other hand, the South Africans secured second place in the previous Rugby Championship with 18 points, just one point behind the champions, New Zealand. Jacques Nienaber's team consistently performs well, although they have yet to be able to secure a win against their key rival, Ireland, in this World Cup.
England vs South Africa Play Style and Statistics
To discuss England's style of play, we have to highlight their meticulous and effective hand-play and their strategic use of footwork in finalizing their plays. The team has evolved from the competitive squad that captivated audiences in 2003. Today's team needs to leverage their in-game strategies and not just rely on their historic reputation.
South Africa, for its part, has maintained a consistent style of play, often reverting to tactical kicks from their fly-half or scrum-half. They continuously focus on control through line-outs and mauls, and making intelligent decisions to protect their goal line. A true battle of contrasting styles and strategies is anticipated.
England vs South Africa Match Preview
England and South Africa have faced off five times in the Rugby World Cup. The first was in 1999, with the Greens winning 44-21 in the quarterfinals. In 2003, England triumphed 25-6. In 2007, they played twice. South Africa won both showdowns — 36-0 in the group stage and 15-6 in the final. By 2019, South Africa had clinched a 32-12 victory.
Under Borthwick, England has played 54 matches in the tournament's history: 40 wins, 0 draws, and 14 losses, boasting a 72% success rate. They have scored a total of 1569 points and conceded 783 since 1987. They became world champions in 2003 and were runners-up in 1991, 2007, and 2019.
The Springboks have played 47 matches, winning 39, drawing none, and losing 8, holding an 83% win rate. They have scored 1663 points and allowed 586. They emerged as champions in 1995, 2007, and 2019. Before 1995, apartheid prevented their participation in similar tournaments.
Upcoming Games Rugby World Cup 2023 
The winner of this match will play the RWC 2023 Final on Saturday, October 28 at 9 pm local time against the winner of Argentina vs New Zealand in an absolutely electrifying duel for the World Cup title.
Improve your winnings with Rugby Predictions at CXSports.
Prediction England vs South Africa 2023
The match between England and South Africa promises to be a turning point in the 2023 Rugby World Cup. Expect a clash of distinctly different styles, each with much to offer. This game is set to be as historic and intense as the quarterfinals, with small details likely determining the outcome. The prediction leans towards South Africa having the edge in these decisive moments.
Prediction: England 17-36 South Africa. Victory for the Springboks.
What about you? What are you waiting for? Bet Now and win!
Odds Analysis and Previous Match History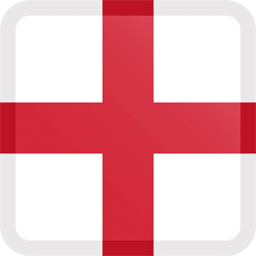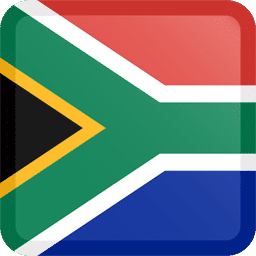 South Africa
South Africa

Free Sports Predictions
Subscribe to our free newsletter and get them all!