England vs Fiji Prediction RWC 2023 Quarterfinal
In the next match of the Rugby World Cup 2023 quarterfinals, England will face off against Fiji. This showdown will unfold at the Stade de Marseille, a stadium with a seating capacity of 67,000, situated in the southern French city of Marseille. The match is scheduled for Sunday, October 15th, and will kick off at 5:00 p.m.
England vs Fiji Odds and Analysis - a great opportunity for the Fijians
England vs Fiji Betting Tips Rugby World Cup 2023
England enters the World Cup following a disappointing fourth-place finish in the last 6 Nations, securing just 10 points, one of the team's poorest showings in this championship. They trailed the leader, Ireland, by a significant margin of 17 points. It's worth noting that England made a significant coaching change, parting ways with Head Coach Eddie Jones in December and appointing Steve Borthwick as his successor. Their aim is to perform at their best in global competitions.
On the other hand, Fiji secured a third-place finish in the Pacific Nations Cup 2022 with 6 points, placing them 8 points behind the leader, Samoa. While the islanders attempted to compete on an equal footing, they only managed to secure a victory against Tonga, who struggled to secure a win in the tournament.
How The Rose and The Flying Fijians play and Statistics
When discussing England's playing style, it's essential to highlight their precise and efficient ball handling, which enables them to execute plays effectively. However, this team is not the dominant force that once captivated fans in 2003. Today, they must focus on re-establishing their gameplay and not rely solely on their historical success.
In contrast, Fiji's playing style is heavily influenced by their success in sevens rugby, resulting in players with exceptional ball control skills. They consistently engage in a physical style of play, often imposing themselves on their opponents. While they do display occasional inexperience-related errors, they have improved their performance compared to previous years. The contributions of their centers, Semi Radrada and Wasea Nayacalevu are particularly noteworthy.
England vs Fiji Match Preview
In the annals of Rugby World Cup history, we have only seen an England vs Fiji clash once before.
This encounter took place on September 18, 2015, at London's Twickenham Stadium. At that time, they were pitted against each other in the opening match of Group A, which also featured Wales, Uruguay, and Australia.
The final score favored the home team, England, with a 35-11 victory. However, this early success in their own World Cup would ultimately prove insufficient for England to advance past the group stage.
Let's look at the World Cup statistics for both teams:
England's overall World Cup performance, the Borthwick-led squad has participated in 54 matches throughout the tournament's history. Their track record boasts 40 wins, with not a single draw, and 14 losses, resulting in a formidable 72% win rate. In terms of points scored, they have tallied an impressive 1,569, while conceding 783 from 1987 to the present day. England claimed the title of world champion in 2003 and secured runner-up positions in 1991, 2007, and 2019.
In contrast, Fiji, under the guidance of coach Simon Raiwalui, has contested 36 matches since the inception of the prestigious tournament. Their record comprises 14 victories, no draws, and 22 losses, culminating in a 34% success rate. They've accumulated a total of 732 points scored, accompanied by 971 points conceded. Fiji has managed to progress to the next round on two occasions, in 1987 and 2007.
Upcoming Matches Rugby World Cup 2023
As we're now into the finals of the RWC2023, we won't know the next round of fixtures until these quarter-finals are done and dusted.
What we do know, however, is that the winner of this England vs Fiji match will advance to face the winner of the France vs South Africa match.
Improve your winnings with sure RWC Predictions at CXSports.
Prediction England vs Fiji Rugby World Cup 2023
The England vs Fiji matchup is one that captures the hearts of fans, with many hoping to see the underdogs prevail and create history in the 2023 Rugby World Cup.
Steve Borthwick's team will need to deliver a strong performance to secure a spot in the semifinals. With that said, going off historical performance rather than current form, the European side appears to hold a slight advantage over Fiji.
Prediction: England 18-12 Fiji. Triumph for England.
What about you? What are you waiting for? Bet Now and win!
Odds Analysis and Previous Match History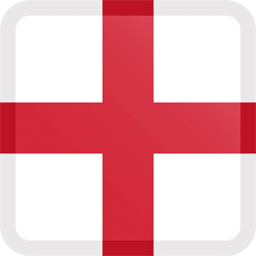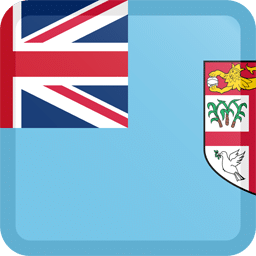 Free Sports Predictions
Subscribe to our free newsletter and get them all!