Cruz Azul vs America Predictions and Odds Date 15
What had been evenly matched encounters and some narrow victories in recent dates between these clubs, ended up being an absolute thrashing on matchday 10 of this competition. The home side put an end to any chance for the Machine, who are in a similar position to last season. Now the Eagles will be looking for this new victory in the Clausura tournament to try to finish in a better position, even though they are already far from the first place. The Prediction for Cruz Azul vs America we bring you the data of each club so far this season, their achievements and setbacks, prepare your bet now.
Cruz Azul vs America Odds and Statistics
Cruz Azul vs America Betting tips Liga MX: The season so far.
Cruz Azul
The Machine has failed to improve in this second phase of the tournament and will finish as they did in the previous year for the clausura.
Cruz Azul played the opening tournament, which ended in 7th place with 24 points out of a possible 51, and suffered seven defeats in total. Now, they are playing in the closing without much more luck, having lost by the twelfth game five matches in total, with the same number of victories, plus two draws. In addition, they have not been doing well with goals conceded, so they were already in debt at the time. Cruz Azul vs America is a match they want to get rid of the thorn in their side because of how much they suffered in the opening match against them.
America
The Eagles would manage to finish the opening tournament as first in the table, the clausura takes them a little more touched.
America has been one of the best teams this year in the Liga Mx, in the opening season they finished first with 38 points out of a possible 51, losing only 13 in that stage. The closing season has cost them a little more, with twelve games under their belt and accumulated 23 points out of a possible 36 so far, having suffered only one defeat, but with five draws to their name. Cruz Azul vs America looks good for them as they were able to get a very good result from their last time out.
Cruz Azul vs America Preview Games and History
The most recent match between them would be on 8/20/22.
The Eagles were already leading by two goals after 15 minutes of the match, but it only took a sending off of one of Cruz Azul's players for them to step up the attack against them, which was followed by five more goals to annihilate a helpless opponent at home.
America would have 60% of the time with the ball, all their dominance translated perfectly into the result obtained; the visitors would have 40% of ball control, they could not do anything to attack the rivals, nor to defend.
Cruz Azul would succeed in 82% of their passes, but they could barely pass between them in their own field, they could not put the opponents in danger; on the other hand, the visitors would have a 90% accuracy in their combinations, making it impossible for the rival to play. The Machine could only generate one shot on goal, without scoring; while America had seven shots, with 100% effectiveness, scoring all seven goals.
At minute 15, midfielder Richard Sánchez scored the first goal with a pass from Lara. The next goal would come just seven minutes later, an assist from Martin for midfielder Jonathan Javier Rodriguez to score in the 22nd minute. And at 45′ + 9′, midfielder Diego Valdés scored to go into the break with a three-goal lead.
It didn't take long for them to score in the second half, as Lara again served the ball, this time to striker Henry Martín for the goal at minute 53′. The fifth would be a pass from Valdés to midfielder Álvaro Fidalgo at minute 73′. The sixth goal was scored by forward Federico Viñas, after receiving the ball from Layún. And to close this Cruz Azul vs. America scoreline, Layún once again assisted for midfielder Salvador Reyes Chávez to make it 0 – 7.
Upcoming Liga MX Games for Matchday 16
The next matches of these two teams will be Guadalajara vs Cruz Azul; and America vs Pumas; close to the end of this first stage of the Clausura.
Bet now! Don't miss the opportunity to win with your favorite teams. Find in CXSports the best betting options and the Free Predictions you need for more opportunities.
Prediction for Cruz Azul vs America in April 2023
The five most recent matches between these two clubs have taken place between September 2020 and August 2022, all in Liga MX. The Machine has been able to win only once; three of those duels would end in a draw; and the Eagles would win on one occasion. The visitors have a better record than the locals, who are finding it a little more difficult. The Prediction for Cruz Azul vs America is 2 – 0.
What are you waiting for? Hit the Bet Now button to win.
Odds Analysis and Previous Match History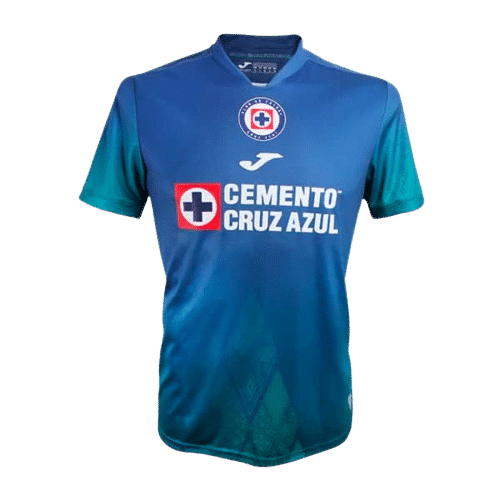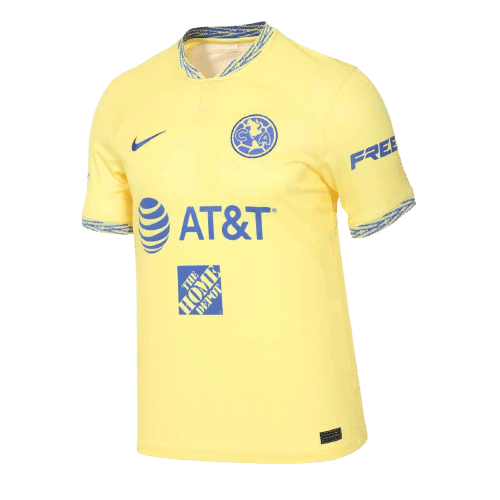 Free Sports Predictions
Subscribe to our free newsletter and get them all!