 Online Casinos: 10 Things to Look at Before Getting Started
Industry News
7 minutes reading
24.05.2023
Interest in online gambling has skyrocketed in recent years, with thousands of games being released continuously and an ever-growing number of operators to choose from. But before you start enjoying the plethora of games available online, you must know what to look for before choosing an operator.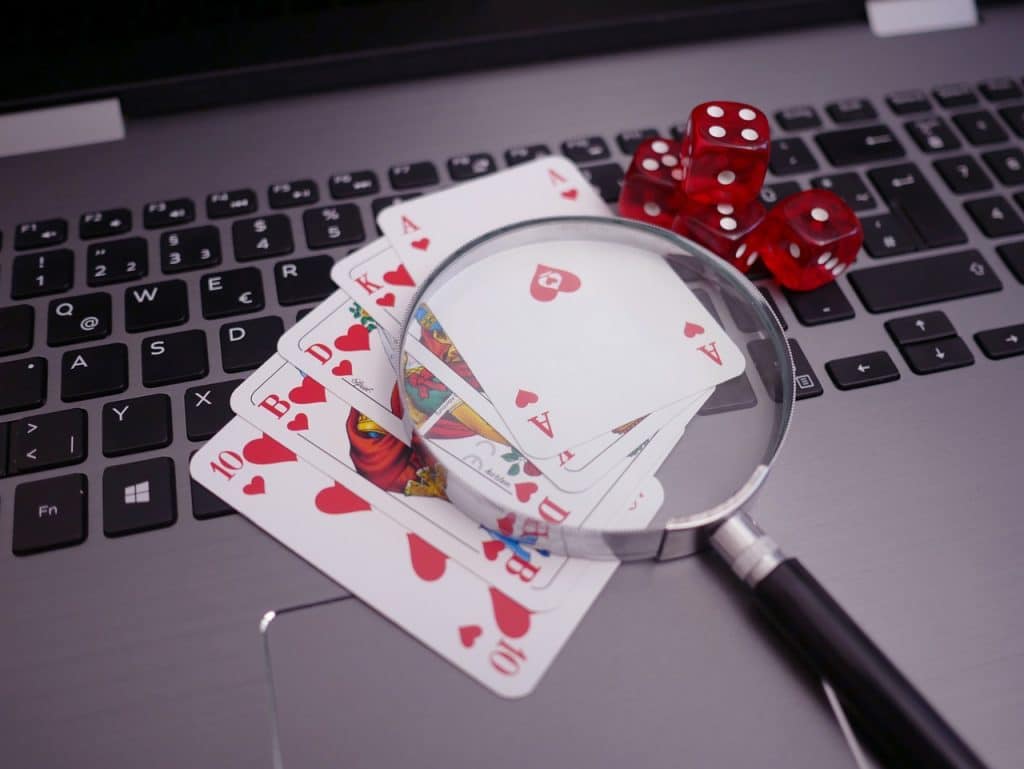 As more countries around the world become liberal in their approach to gambling and the massive development of the internet and smart technologies, gambling on online casinos is becoming an increasingly popular pastime. On a site like casinos.com alone, you'll find several different online casinos to choose from, and the list of options continues to grow every day.
However, finding your way through the jungle of casino operators can be quite overwhelming. Thankfully, you now have this list of tips on things to look at before getting started. This way, you will be prepared and, in a position, to make a more informed decision!
What are the reviews like?
First of all, it's recommended that you do your research and check out reviews from other players before signing up at any online casino or sportsbook. While you should never trust reviews fully, it's worth reading what other players have to say just to get an idea of what kind of experience you can expect from gameplay to the customer service of the operators in question. 
This will also help you sort out rogue or unreputable operators whose platforms you don't want to waste a single minute on. But bear in mind that many people only write reviews when they have something negative to say. Therefore, it's again important not to rely too much on reviews.
What license is the casino regulated under?
Now that you've eliminated some unreliable casinos, it's time to do a thorough investigation to eliminate all non-legitimate operators. To do this, you need to ensure that the casino is regulated by a legitimate gaming authority, such as the UK Gambling Commission or the Malta Gaming Authority, for example.
Having a valid license to operate is the bare minimum of prerequisites an online casino should have, and will dictate the laws it functions under. After all, you want to ensure a safe gaming experience where you don't jeopardize your money or personal data.
You can typically find a casino's license information listed at the bottom of the website. It's also wise to take a look at the terms and conditions of any online casino before signing up or making a deposit. This will help you understand what kind of security measures they have in place and how they handle customer data.
Does the casino welcome players from your country?
The authority that a casino is regulated by will then determine whether or not you can sign up. Some licenses restrict which players can play to the country in which the casino operates.
That's why it's crucial to ensure that the operator in question allows players from your country. Otherwise, you'll be wasting time going through the other features and benefits of the casino. So, take your time and look at a factor as important as this instead of rushing through the process.
You can, however, always use a VPN (virtual private network) to bypass geographical restrictions, but your gambling activities may be impaired – for example, you may not be able to use the payment method available for deposits because it's simply not available in your country.
Is there friendly and professional customer service?
The fourth thing you want to look at is the customer service offered on the platform. This is actually more important than many people think. After all, you want customer service that's available via the means of communication that suits you best, but also a customer support team that's both friendly and professional.
Professional and friendly customer service is important because it means that help is available whenever needed, without making you feel like a burden or getting bad answers. Of course, it's hard to tell what the customer service is like before you sign up, but you can see what other players say, or test the customer service yourself if you really want to get a fair picture of it.
What is the range of games available?
An online casino is a place where you go for the purpose of entertainment, nothing else. That's why the range of games on offer always should live up to your expectations.
Explore the game portfolio and see if your favorite titles are there, but also if there's enough variety so that you won't regret your decision after a gambling session. After all, the diversity of games on offer is crucial to your overall experience. Don't settle for less.
Can you use your preferred payment method?
Another important factor for a good gambling experience, and therefore something you should look out for when choosing a casino, is which payment methods you can use for both deposits and withdrawals.
Today, the vast majority of casinos offer smart payment methods, such as Paypal, Paysafecard, and Neteller, which allow your transactions to be processed securely and in just a few seconds.
However, some operators rely exclusively on debit and credit cards and bank transfers, which doesn't compromise security but can significantly slow down transactions. Furthermore, casinos are increasingly accepting cryptocurrencies like Bitcoin on their platforms. Ultimately, you should choose a casino with your preferred payment method(s).
Is the interface user-friendly?
An online casino whose interface is difficult to navigate or which lags on and off is not preferable. For an optimal gaming experience, the interface should be user-friendly, preferably from both desktop and mobile devices.
It's therefore a good idea to try out the interface before signing up at the casino in question. Simply navigate through the menu, review the available sections and try a game or two. This will give you a good idea of the interface and facilitate your decision-making.
Are there tools for responsible gambling?
All gambling involves a risk of developing an addiction and leading to problem gambling. Therefore, you want to make sure that the operator is doing its part to promote responsible gambling, including by providing tools that enable you to gamble more rationally and sensibly.
For example, there should be some kind of tool to set limits on how often and for how much money you're allowed to gamble. Also, it's preferable if the casino has links to reputable websites where you can get help if you suspect an addiction, or simply a helpline to call.
Does the casino offer a generous welcome bonus?
A welcome bonus isn't necessary for a good gambling experience, just as it isn't necessary for a good casino. But if you're faced with a choice of two or three really good casinos, you can use the welcome bonus to help you decide which one to choose.
A generous welcome bonus is characterized by a very lucrative offer and a bonus with fair conditions and preferably low wagering requirements. Moreover, you want to make sure that the bonus applies to games that you actually like, or want, to play.
Does the platform live up to your expectations?
Finally, you should ask yourself if you're satisfied with the casino you now have on your list of potential operators to sign up with. Take the time to explore the website before making a deposit and don't rush the decision process. Keep these tips in mind when you are looking for an online casino to ensure that your gaming experience is enjoyable.