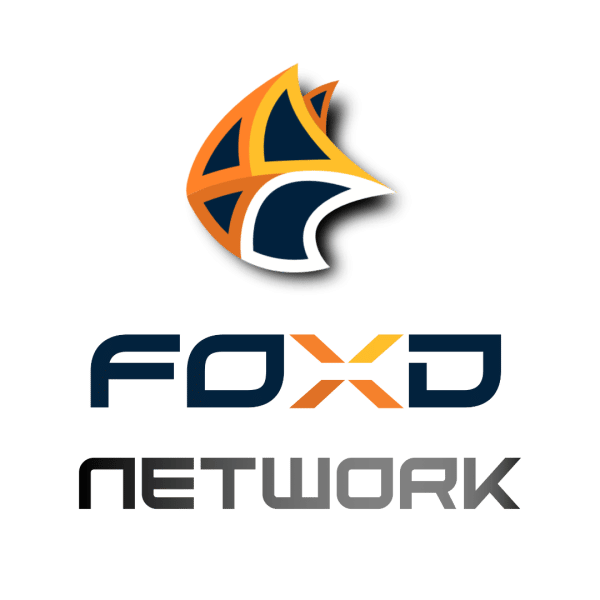 FOXD Network: #1 best Amateur and Semi Pro TV Platform
FOXD Network Profile.
FOXD Network is a prominent emerging TV Platform founded by TV Developer and Business Management Professional Joe Grimm, who is currently its CEO. It is quickly establishing itself as a household name in amateur and semi-professional sports broadcasting.
A core of FOXD Network's philosophy is Joe's belief that there is too large of a gap between the major sports leagues like the NFL and NBA, and the leagues that aren't broadcast on the major media and TV outlets. For this reason, Joe's founding vision was to provide a platform that would help everyone who's prepared to work hard at their craft to produce and monetize their content independently.
To bring this vision into reality, FOXD Network has democratized access to TV Broadcasting services. To achieve this, FOXD offers the opportunity to all sports leagues and content creators, no matter their size, to gain exposure, grow their audience, and find commercial distribution.
FOXD achieves this by offering several services to its content creators, with the base of its offering being the opportunity to stream live on their own dedicated channel. This is offered at zero cost to the creator, and ad revenue generated by the channel is split between FOXD and the creator.
Of course, while FOXD broadcasts more than just sports, it has emerged as a leading specialist as a sports broadcaster. This success is due in no small part to Joe's passion for sports and the experience of its CMO, Heath Douglass.
As an ex-ESPN veteran, Heath has been instrumental in helping the network establish and maintain relationships with sports leagues, teams, partners, and media outlets worldwide. He also shares Joe's passion for providing independent content creators with the ability to market and monetize their content on TV.
With the passion and experience that Joe and Heath bring to the sports industry, and their commitment to democratizing broadcast services, the network has already had a positive impact on its content partners.
An example of this success comes from the recently-signed North Louisiana Football Association (NLFA). After having its games broadcast by the network's Belly Up channel, the NLFA has earned a new grant from Riddell, along with a host of new followers and higher engagement on its social media.
As a growing media entity, FOXD Network's journey is not without its fair share of growing pains and struggles, however. One particular challenge it has to overcome repeatedly is the camera quality of its contributors. While it does work with partners to offer suggestions, ultimate control over the broadcast quality begins and ends with the people behind the cameras, which are often the creators themselves.
However, the challenges of working with independent creators haven't deterred FOXD, and the network only continues to grow from strength to strength. Now, as it looks to continue its success and become a leading innovator in the industry, it is expanding its range of products and services to decentralize and democratize TV, channels, and media distribution.
To this end, the network is looking to launch a new decentralized asset delivery and minting platform based on blockchain technology, which it is aiming to launch in a public demo at the 2022 Collision Conference in Toronto, Canada.
To deliver this new platform, FOXD brought on Steve Burt as its Coin Community Leader to lead the development of a new asset delivery platform. This will be built on top of the IPFS and IPLD protocols, which provide distributed and decentralized media storage and delivery. Content creators will then be able to assert proof of ownership over their assets via the minting of NFTs on the FOXDCOIN blockchain, which is designed for rapid payments and asset transfers.
Of course, this is all just the beginning for FOXDCOIN and its asset delivery platform. Eventually, the platform will enable many use cases beyond media rights and distribution, with possible uses including the minting of club memberships, ticket sales, and rewards.
It is also just the first of many steps on the network's path to building a platform that levels the playing field for all content creators. Its commitment to working hand-in-hand with content creators for mutual success has formed the bedrock of a thriving media platform — a platform that will become the springboard for countless success stories as more content creators and sports leagues join the network.
This man wants to raise over $3.3 trillion in taxes!

Get Your Money Right.
Borrow, invest, save, and more.
SoFi is an online personal finance company that provides student loan refinancing, mortgages, personal loans, investing, and banking.
Download Now!
We earn a commission if you make a purchase, at no cost to you.

Trade with Confidence
AutoTrade Cryptos with ZuluTrade!
Cryptocurrency trading becomes social. Join a rapidly growing market by following experienced CryptoTraders from all over the world. ZuluTrade offers you the opportunity to AutoTrade the most sought-after cryptocurrencies on the market.
Trade Now!
We earn a commission if you make a purchase, at no cost to you.

#1 BTC and Crypto Platform
Buy Bitcoin and Crypto instantly with Gemini!
Gemini is a simple and secure platform to build your crypto portfolio. Whether you're an experienced trader or just getting started, Gemini has all the tools you need. Execute your trading strategies with the professional level crypto trading platform, ActiveTrader.
Get Started!
We earn a commission if you make a purchase, at no cost to you.

We Welcome US Traders!
Buy & Sell Crypto Instantly with Bitmart.
The most trusted cryptocurrency trading platform which provides real-time trading services including Bitcoin (BTC), Ethereum (ETH) and Tether. Purchase cryptos with credit/debit cards. 750+ high-quality currencies and 800+ trading pairs available. One-stop platform to initiate your cryptocurrency investment.
Register Now
Trade Now
We earn a commission if you make a purchase, at no additional cost to you.


Ac pulvinar facilisis
More Influencers