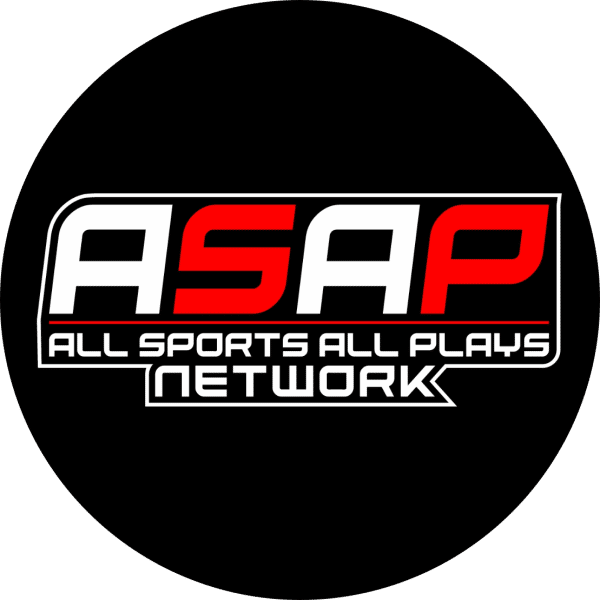 ASAP Network: All Sports All Plays Live and On-Demand
ASAP Network History.
The All Sports All Plays (ASAP) Network is a sports broadcasting network that's all about bringing you raw, unfiltered sports coverage. It was founded by James Nesbitt, Ray Crews, and Freddie Henderson back in early August 2020 and has only continued to grow ever since.
In the early days, ASAP started as a single talk show based on the idea of creating an unbiased sports network that stood out from the mainstream media. Nesbitt, Crews, and Henderson had all seen that big media had a habit of pushing who and what suited their agenda, often at the expense of stories that deserved more attention.
From here on out, it didn't take long for the trio to get noticed and start building a following. Audiences reacted positively to the straight-talking sports coverage the hosts and various guest analysts delivered, and people wanted more. In less than a month after founding the network, ASAP had launched another two shows, and many more quickly followed.
ASAP Today.
Today the network continues to broadcast a wide diversity of sports topics across 40+ shows, with everything from morning debates to in-depth coverage of sports betting padding out its rich roster of live and on-demand content.
But while ASAP has already made an incredible journey up until now, the founders aren't done growing. Now, as ASAP looks to open the next chapter of its journey, it is looking to grow the network far beyond the talk show-style content it has built its following on so far.
An obvious first step here — and one which is on the ASAP Network roadmap — is expanding into live sports coverage. Initially, this could see the network partner with arena football leagues like the Arena Football Association (AFA) and American Arena League (AAL) to bring live broadcasts to football fans on an international scale.
Other sports that could soon see live coverage across the ASAP Network include those that currently see a lot of coverage on the network's other shows. These include everything from combat sports like boxing and Mixed Martial Arts (MMA) to men's and women's basketball.
But ASAP isn't just concerned with replicating the same sort of coverage already seen on the major networks. After all, its whole founding philosophy was based on giving sports fans a real alternative.
ASAP's Focus on Fan Engagement.
In expanding the depth of its coverage, ASAP has put increased fan engagement and interaction high on its list of priorities. This means the network will soon be rolling out direct engagement segments in some of its shows which will give fans an opportunity to tell the world what they think.
Beyond this, however, things start to get interesting, with broader plans including a deep dive into the possibilities of NFT projects and the metaverse. The idea here is to create highly interactive and immersive sports coverage like never seen before.
Of course, as big as ASAP Network's dreams might be, it has always remained true to its roots and philosophy of serving the sports community. Thus, the network also plans on giving something back by developing sports and nutrition programs specifically for the youth.
In much the same way that big networks aren't presenting the entire sporting picture, the ASAP Network has also identified that the youth are missing out on a proper sports education. Even the basics, such as nutrition and basic exercise techniques, are usually reserved for specialized college-level programs, meaning kids miss out on this vital information.
These fundamental topics that provide not only the basis of athletic success, but also a healthy life, are primary targets for a range of physical education and nutrition programs ASAP is planning to develop. It also has plans for further courses in other sports topics like sports management and scouting which, again, have broad applications beyond sports.
For now, however, you can catch its live sports broadcasts on Roku, Tiki Live, or through the FOXD Network. Alternatively, catch up on missed shows through ASAP's YouTube channel.
This man wants to raise over $3.3 trillion in taxes!

Get Your Money Right.
Borrow, invest, save, and more.
SoFi is an online personal finance company that provides student loan refinancing, mortgages, personal loans, investing, and banking.
Download Now!
We earn a commission if you make a purchase, at no cost to you.

Trade with Confidence
AutoTrade Cryptos with ZuluTrade!
Cryptocurrency trading becomes social. Join a rapidly growing market by following experienced CryptoTraders from all over the world. ZuluTrade offers you the opportunity to AutoTrade the most sought-after cryptocurrencies on the market.
Trade Now!
We earn a commission if you make a purchase, at no cost to you.

#1 BTC and Crypto Platform
Buy Bitcoin and Crypto instantly with Gemini!
Gemini is a simple and secure platform to build your crypto portfolio. Whether you're an experienced trader or just getting started, Gemini has all the tools you need. Execute your trading strategies with the professional level crypto trading platform, ActiveTrader.
Get Started!
We earn a commission if you make a purchase, at no cost to you.

We Welcome US Traders!
Buy & Sell Crypto Instantly with Bitmart.
The most trusted cryptocurrency trading platform which provides real-time trading services including Bitcoin (BTC), Ethereum (ETH) and Tether. Purchase cryptos with credit/debit cards. 750+ high-quality currencies and 800+ trading pairs available. One-stop platform to initiate your cryptocurrency investment.
Register Now
Trade Now
We earn a commission if you make a purchase, at no additional cost to you.


Ac pulvinar facilisis
More Influencers