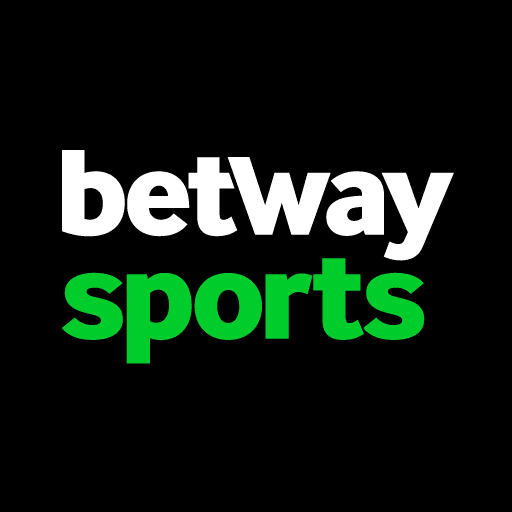 Betway: a Sports Sponsor Turned Sports Influencer.
Betway sponsorships: If you are a sports fan and haven't heard of Betway, chances are you've been sleeping under a rock or not paying attention. The mega sports betting brand has built an increasingly large footprint in the world of sports sponsorships and has become a highly influential brand across a wide variety of sports including football (soccer), horseracing, cricket, NBA basketball and NHL hockey among others.
Sports partnerships lie at the heart of the Betway Sponsorships growth story and strategy. Betway leverages those partnerships into incremental brand recognition on a global scale. The company is deeply aware that partnerships are meant to create a long-lasting bond between the Betway brand and the clubs, teams, venues and events that benefit from Betway sponsorships.
Real brands are aware that the sports sponsorship game has long evolved from its humble beginnings when sponsorship meant representing a logo on a jersey. Today, brands that sponsor teams and athletes are in it for the long haul. They intend to build meaningful, long-lasting and mutually rewarding relationships.
Betway Sponsorships in Football.
The Betway Partnership with West Ham United.
The month of September 2021 witnessed Betway sponsorships taking on a new dimension via the signature of an official sponsorship with prestigious Premier League football club, West Ham United. The Betway sponsorships brand displaced Avco Trust as the longest-running jersey sponsor of the West Ham hammers.
Betway Becomes Toulouse FC's Official Betting Partner.
On January 6, 2022, Betway engaged into an interesting and rather surprising relationship with French football team Toulouse FC, a team that plays in Ligue 2, the second layer of professional football in France. Was Betway making an early bet on Toulouse FC joining the ranks of the French Top League (Ligue 1) by becoming the team's Official Betting Partner? After all, Betway France is one of the rare legal and fully licenses sports betting operators in France. In any case, the gamble paid off as Toulouse FC qualified to join Ligue 1 at the end of the 2021-2022 season.
The deal with Toulouse FC is part of a multi-year agreement meant to increase the brand visibility of Betway in French football. This visibility extends to the player kits until at least football season end 2024.
Betway Lands Sports Betting Partnership with Atlético de Madrid.
On August 31, 2021, Betway sponsorships took another dimension via the signature of a two-year global partnership deal (excluding Spain and Asia) with La Liga champions, Atlético de Madrid. On that day, the 11-times La Liga winning football club welcomed the Betway brand as their official sports betting partner.
As part of the deal, Betway also gains access to digital content geared towards Atlético de Madrid fan base and featuring an all-star cast of Atlético football players.
Iñigo Aznar, Commercial Director of Atlético de Madrid, was quoted as saying: ""We are very keen with our partnership with Betway outside of Spain. It is a top global player in its sector which will represent an important support to the Club's international expansion strategy". Anthony Werkman, Betway CEO, added: ""With a team full of internationally recognised names, this partnership will gain further exposure for our brand, that has an ambitious global vision."
Betway Becomes Premium Partner of VfB Stuttgart.
Better-known as the 'die weiß-roten' in German (the white-reds), VfB Stuttgart is one of the Germany's most successful clubs. VFB evolve in the famous venue known as the Mercedes-Benz Arena where they won the German Bundesliga on five occasions. Betway Sponsorships will benefit from LED screen and cam carpet coverage across the stadium. Activation rights also form part of the exclusive three-year deal. The deal was concluded on July 29, 2021.
Betway Inks Official Betting Partner with Eintracht Frankfurt.
In the words of Axel Hellmann, Spokesman of the Board of Eintracht Frankfurt Fußball AG: "Eintracht Frankfurt are entering into a strategic partnership with Betway in a difficult phase, which makes it even more significant."
With a capacity of 51,500, the Deutsche Bank Park stadium is the official venue for Eintracht Frankfurt's top-tier Bundesliga matches. The three-year deal inked on July 23, 2021 will turn Betway Sponsorships into the Official Betting Partner of German top-flight football club Eintracht Frankfurt.
Additional Betway Sponsorships: Deportivo Alaves.
Back in 2018 already, Betway doubled down on its football sponsorship bets in Spain's La Liga via a deal with top-flight Spanish football team, Deportivo Alavés, also known as the "Babazorros." The word 'Babazorro' comes from Basque. 'Baba' meaning bean, and 'zorro' meaning sack, which is synonymous with the Alavés team's mascot.
Betway Global Betting Partnership with RCD Espanyol.
Along the same lines as the Betway Sponsorships outline above, the brand also concluded a Premium Sports Betting Partnership with Spanish side RCD Espanyol (Reial Club Deportiu Espanyol de Barcelona), a professional football club based in Cornellà de Llobregat, Spain, that competes in La Liga, the top tier of the Spanish football league system.
FC Schalke 04 Secures Betway Sponsorship Deal.
June 28, 2021 witnessed the signing of a marquee sponsorship agreement between Bundesliga mainstay FC Schalke 04 and Betway. The agreement solidifies Betway as the Official Sports Betting Partner of FC Schalke 04. Alexander Jobst, Schalke's board member for Marketing, Sales & Organization commented on the deal by saying: "Together with Betway we agreed on a long-term partnership, which guarantees us security through the new legal regulation of gaming in Germany. We are delighted to have gained a strong partner in Betway in this everchanging competitions."
The deal insures that Betway will have a prominent presence around the VELTINS-Arena for the next three seasons.
Betway Lands Official Sports Betting Partnership with Hertha BSC.
But Betway Sponsorships of the German Bundesliga run ever deeper. Starting with the 2020-2021 season, the online gambling behemoth finalized an agreement with the German capital city club Hertha BSC that stretches over multiple seasons.
In the words of Thorben Jeß, Vice President Team Hertha BSC from SPORTFIVE: "Despite the current difficult situation, caused by COVID-19, we are very happy to have found a new sports betting partner for Hertha Berlin in Betway. With this partnership, Betway not only secures another traditional club in the German football league, but also various exciting opportunities to make an appearance as a partner of Hertha Berlin. We are pleased about this new partnership and look forward to our common future."
Needless to say, Betway sponsorships are not going anywhere anytime soon. They are here to stay!
$1 for $1 Million Mega Poker Tournament!
World Poker Tour Goes Global. Join the largest recreational player pool now. Win your share of $1,000,000 for just $1 buy-in! We are the World's Largest Poker Network.
Join Now!
We earn a commission if you make a purchase, at no additional cost to you.

Online Betting with the 22Bet Sportsbook!
Bet Online with 22Bet Bookmaker and Browse our Great Selection of Major Sports Events and High Odds ☆ Get a Bonus up to $/€122 and Bet Like a Pro!
Bet Now!
We earn a commission if you make a purchase, at no cost to you.

Trade with Confidence
AutoTrade Cryptos with ZuluTrade!
Cryptocurrency trading becomes social. Join a rapidly growing market by following experienced CryptoTraders from all over the world. ZuluTrade offers you the opportunity to AutoTrade the most sought-after cryptocurrencies on the market.
Trade Now!
We earn a commission if you make a purchase, at no cost to you.

Our #1 Forex Pick

Earn interest on crypto with Gemini Earn®.
Put your crypto to work. With Gemini Earn, you can receive up to 8.05% APY on your cryptocurrency, including stablecoins. Why choose Gemini? Gemini is one of the safest cryptocurrency exchanges where you can buy, sell, store, and earn interest on bitcoin and other cryptocurrencies.
Get Started!
We earn a commission if you make a purchase, at no cost to you.


Ac pulvinar facilisis
More Influencers