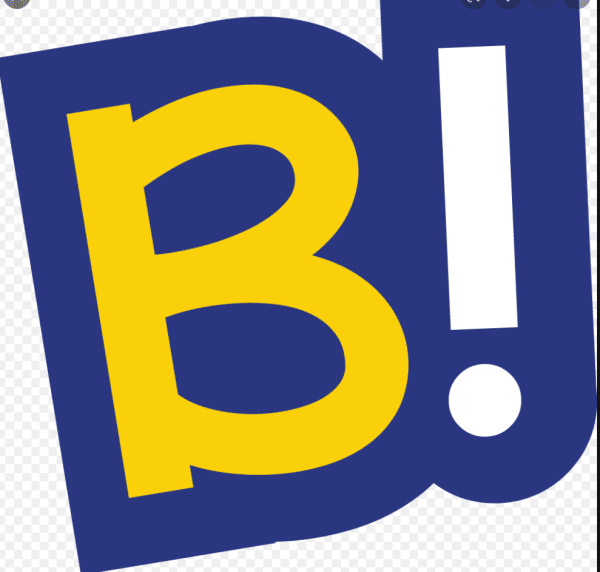 Betika

App
Betika: What you Need to Know
If you are looking for the #1 alternative to Betika in Kenya, look no further than Betway Kenya. Set up an account today and grab your 100% First Deposit Bonus along with up to K1,000 in Free Bets!
Betika Live is a private gaming company that was founded in 2016. It is headquartered in Nairobi, Kenya and is licensed and regulated by the Betting Control and Licensing Board (BCLB). If you are a player from Kenya, you may find a better alternative to Betika in Betway Kenya. Betway is a more reliable and trustworthy in our opinion as well as in the opinion of thousands of other Kenyan players.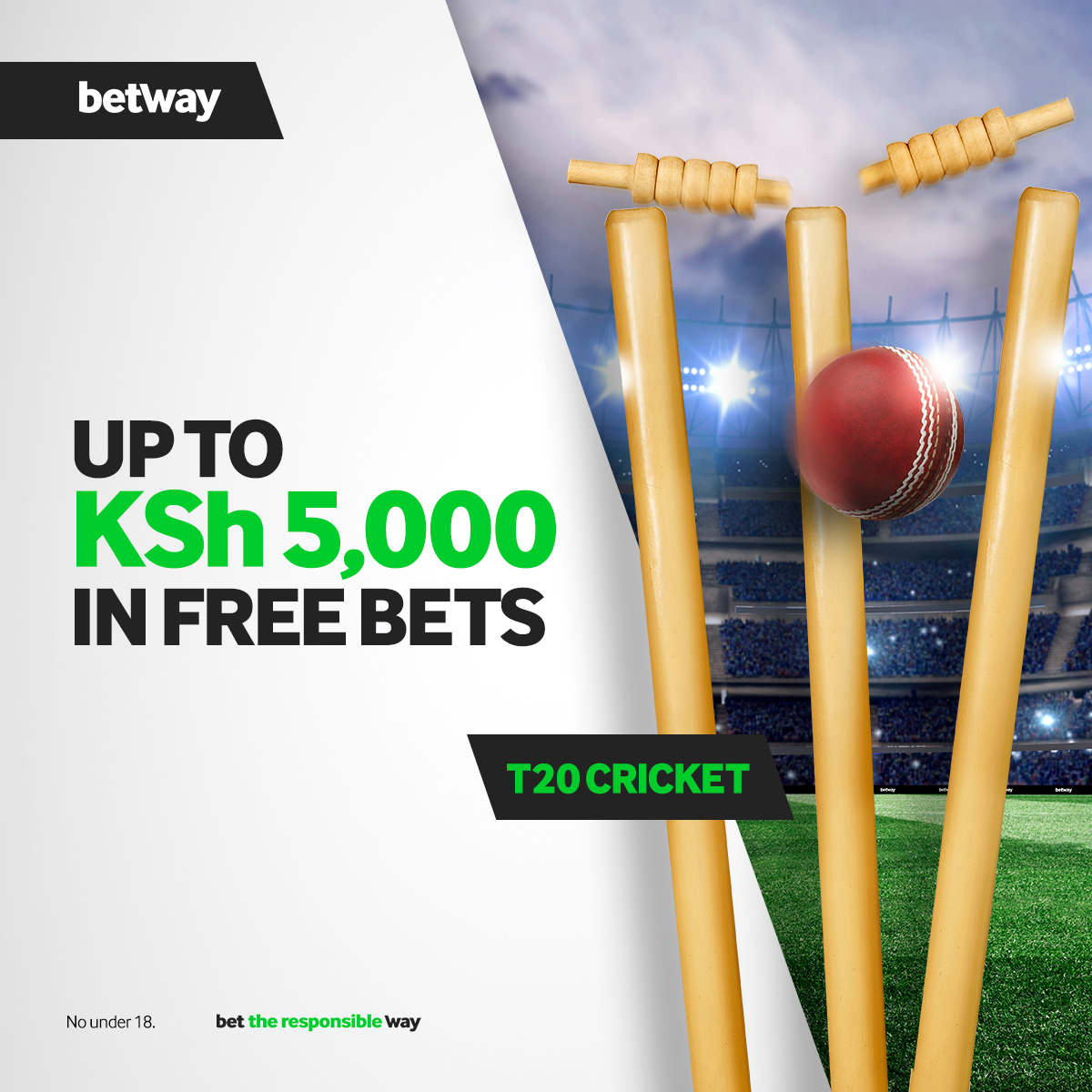 Betika Live's main value proposition consists of sports betting and wagering. The company is owned by owned by Shop and Deliver Limited.
Below, we will provide an honest review of this gaming and betting operator. We will also provide some credible and reliable alternatives for players and bettors looking for safer shores.
Betika Live: Overview of Games and Betting Propositions
First things first, Betika is a full-fledged betting and gaming platform. This means that you will find the entire gamut of sports wagering propositions alongside alongside an impressive virtual casino featuring dozens of games, from traditional slot machines to live table games, keno, drops and wins, etc.
Betika Live Casino Games
Some of the most popular casino games games are Betika's slot machines, with exotic sounding names like:
Aztec Gems
Extra Juicy
Wild Spells
Chilli Heat
Roman Empire
Hit the Gold
Wolf Saga
Zeus
Son of Egypt 2
Scarab Boost
John Hunter
and oodles more.
Betika Live Sports Betting
Back to the basics. As its name implies, Betika is first and foremost about sports betting. The sheer breadth of the betting propositions you will find on the platform will make your mind spin. Soccer (European football) is listed first for good reason: it is the king of sports on the African continent, and even more so in countries like Kenya, Nigeria, Ghana, etc.
Aside from soccer, you will also find wagering options for:
Boxing
Aussie Rules
Table Tennis
Basketball
Basebal
MMA
Cricket
Rugby
eSoccer
Volleyball
Darts
Tennis
Ice Hockey
Waterpolo
Basketball 3×3
Handball
Futsal
When you click on the "Live" tab across the top of the screen, you will be directed to a new screen that looks something like this:
Betika Customer Reviews
Betika Live's user reviews are somewhat of a mixed bag of nuts ranging from highly satisfied players to extremely dissatisfied customers. It is also difficult to tell which of these reviews are legit and which ones aren't.
Prospective Betika Live customers should be forewarned though. In 2019, Betika admitted to canceling successful client bets after countless user complaints! Now, I don't know about you, but I'd think twice before entrusting my money with an outfit playing those kind of games, pun intended.
Blogger Muthui Mkenya was first to alert to what appears as a fraud scheme, in a now (in)famous tweet:
Betika's response to these allegations was rather half-hearted, to say the least. They came back stating that: ""We sincerely apologize for that, we had a technical issue that led to cancellation of some bets, but this was resolved and all bets paid in full."
"If you have any BET ID that still has an issue, kindly DM it to us and we will follow-up on it." Now if this does not sound like a cop out, then nothing does.
Many additional players also complained about canceled bets, which prompted similar response from Betika Live customer service.
Betika Live's overall client ratings rank rather poorly and you should be aware that there safer and more credible betting operators exist in your country.
One true alternative would be Betway Africa, which has a solid reputation for treating its customers the way they should be treated.
Depending on which country you live in, here are some handy links that will direct you to Betway's latest offers, including special promos like welcome deposit bonuses:
Click here if you are from Nigeria.
Click here is you are from Kenya.
Finally, if you live in any other African country, please use this link instead.
Betika Sports Sponsorships
Betika is one of those brands that aggressively pursues the sponsorship of professional sports teams in order to grow its brand and customer base.
Betika Ghana Sponsorships
On November 17, 2021 it was reported that Betika had partnered with Asante Kotoko, a professional football club from Kumasi, Ashanti Region in Ghana, West Africa in a deal worth GH¢1.3 million (approximately US$163,348).
Via the two-year deal, the Asante Kotoko Sporting Club grants Betika Live full rights and makes Betika the club's Official Betting Partner.
This partnership grants Betika full rights as the Asante Kotoko official betting partner.
With Betika rapidly becoming the fastest-growing betting firm in Ghana, this deal makes sense. Under the provisions of the sponsorship Asante Kotoko will be receiving approximately GH¢630,000 (approximately US$80,000) per year, in addition to an in-kind provision of balls, nets and other sporting equipment.
Mr. Rupen Samani, Chief Executive Officer of Betika Live proudly announced: "Asante Kotoko is the biggest club in Ghana, no doubt. And for us, it's the third-biggest club in Africa, and we are happy to have created this partnership. This partnership confirms our commitment to invest in the youth and in the country through sports, arts and culture, with football being a key focus.
"Through this, we aim to improve the standards of the game as we nurture talent both at the grassroot and national levels. We also believe that through the partnership we can influence positive change among the youth by creating an atmosphere of talent and skills development in sports. Through our sponsorship, we hope to maintain Asante Kotoko club as the most successful club in the history of the Premier League".
Asante Kotoko Sporting Club Chief Executive Officer, Mr Nana Yaw Amponsah (LLM), congratulate Betika for joining the team during a critical times, stating" "We are honored by this partnership and would like to welcome Betika to the Porcupine Family.
"We are certain that through our partnership we will be able to do a great deal in ensuring that both our organizations have the best visibility. We certainly look forward to a wonderful partnership."
"The Porcupine Warriors believe that this partnership will go a long way towards not only easing the club's financial obligations but also increasing the league's monetary incentive," added Mr. Amponsah.
Betika Kenya Sponsorships
Not to be left behind in its home country of Kenya, Betika Live secured a high profile sponsorship in October 2020 with Sofapaka FC, a football club based in Wundanyi, Taita Taveta County, Kenya.
This partnership raised eyebrows as it prompted some to wonder if Sofapaka FC were too reliant on sponsorships to insure its own survival. Nevertheless, the deal was conclude for an annual amount of KSh 38.5 million (roughly US$327,000).
Kenyan web site Tisini reported that: "For Sofapaka, a team formed by the men's ministry at MAOS church in 2002 hence their nickname Batoto Ba Mungu — loosely translating to Children of God, they have been heavily reliant on sponsorships for funding."
The renewal of the partnership with Betika Live was announced with great fanfare on the football club's Twitter account:
125% Sign-up Bonus

Online Betting with the 22Bet Sportsbook!
Bet Online with 22Bet Bookmaker and Browse our Great Selection of Major Sports Events and High Odds ☆ Get a Bonus up to $/€122 and Bet Like a Pro!
Bet Now!
We earn a commission if you make a purchase, at no cost to you.

Win a Lamborghini!


Ac pulvinar facilisis
More Influencers