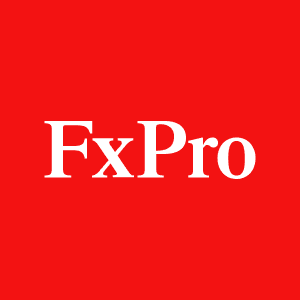 FxPro Trading
FxPro Trading: A Key Player in the Online Trading Industry
FxPro Trading is a company headquartered in London, UK, that was established in 2006. Within the last 16 years, FxPro Trading has become one of the largest operators in the retail forex market, with clients in over 170 countries, 4 trading platforms, 6 asset classes, €100.000.000 in company capital and a total of 7 global sponsorships.
FxPro appeals to both retail and institutional investors. Its main product offerings consist of:
Contracts for Difference (CFDs).
Spread Betting on FX, Shares, Spot Indices, Futures, Spot Metals and Spot Energies.
The FxPro trading platform features advanced trading tool and platforms, top-tier liquidity (12+ liquidity providers) and award-winning order execution.
FxPro routinely makes the headlines when it comes to winning industry awards, with 90+ awards won and counting:
FxPro's Basic Asset Classes
FxPro Trading offers you to trade CFDs and Spread Bet on a total of 6 asset classes with tight spreads, deep liquidity, and award-winning order execution:
FX Asset Class
Here you can trade a large number of currency pairs with FxPro Trading's famous tight spreads.
Share Asset Class
This tool allows you to trade CFDs on the Shares of over 150 global companies and benefit from fast order execution and dividend payments on long positions.
Spot Indices Asset Class
Trade spot indices from around the world with highly competitive spreads.
Spot Metals Asset Class
Trade CFDs on precious Spot Metals, including Gold, Silver and Platinum.
Futures Asset Class
Trade futures contracts on indices, agricultural commodities and energy.
Spot Energies Asset Class
Trade CFDs on Spot Energies such as Brent, WTI and Natural Gas.
FxPro Trading: A Leader in Sports Sponsorship
FxPro has chosen which brands to align itself with very wisely. The intent here is clearly to find brand alignment while at the same time securing high impact public relations and brand exposure. One example that perfectly illustrates this line of thinking is FxPro's  sports sponsorship of McLaren Racing.
To date, FxPro has invested a total of $183,000,000 into 3 Formula 1 racing teams, 4 football clubs, 2 rallye championships and 22 other sporting events and ventures.
FxPro and Mc Laren Racing
What better way to symbolize FxPro's speed of trading execution than a racecar that can accelerate from 0 – 60mph in approx. 2.6 seconds and reach a top speed of 397.36km? While that speed does not even come close to FxPro's speed of trading execution (most orders at FxPro are executed in under 14 milliseconds), it perfectly aligns two brands in need for speed and innovation.
FxPro and the Yacht Club de Monaco
Since 2016, FxPro has been a main sponsor of the Monaco Yacht Club. Sharing the same values of exclusivity, expertise and a passion for the sea, the Yacht Club de Monaco unites all its partners in the heart of life at the Club.
FxPro and the Beda Sailing Team
The relationship between FxPro and and "Beda" Sailing Team dates back to 2015. The team includes 5 sea-explorers and finds its home base in Monte Carlo where the famous regatta "Smeralda888" has already bagged 6 competition wins.
FxPro Past Sports Sponsorships
FxPro has previously sponsored many additional sports teams and events including:
* Official Main Sponsor of Watford FC (from 2017 to 2019)
* Aston Villa FC Official Main Team Sponsor (2012 – 2013)
* Fulham FC Official Main Team Sponsor (2012 – 2013)
* Virgin Racing F1 Team (2010)
* AS Monaco FC Official Main Team Sponsor (2011 – 2012)
* WRC Official Forex Trading Partner (2011)
* IRC Rally (2009)
* WRC Rally (2010)
* Formula 1 BMW Sauber F1 Team (2009)
* Superstar Sunday' Golf Tournament 2010
* Super Rugby – Naming Rights Partner (2009)
* Official Partner – AFC Champions League (2008)
* FxPro Monte-Carlo Beach Volley (2011-2018)
Lucas Caneda's Favorite Crypto Investment Platform

Lucas Caneda's Favorite Crypto Platform
Buy Bitcoin in 5 Minutes.
We made it super easy to buy bitcoin. See why Coinmama was voted #1 Crypto Exchange.
Buy Now
We earn a small commission if you make a purchase, at no additional cost to you.

Best for Digital Asset Trading
Bitfinex | The Home of Digital Asset Trading.
A world-class trading platform. Bitfinex offers order books with top tier liquidity, allowing users to easily exchange Bitcoin, Ethereum, EOS, Litecoin, Ripple, NEO and many other digital assets with minimal slippage.
Sign Up
View Demo
We earn a commission if you make a purchase, at no additional cost to you.

Exchange any Crypto Instantly
Changelly, your Cryptocurrency Exchange.
Exchange Bitcoin and 200+ altcoins in a fast, simple and secure way. Since 2015, Changelly has been providing an intuitive platform for fast crypto exchanges. Driven by the goal to bring the day of mass adoption closer, Changelly is continuously developing to offer its users a flawless experience and new services.
Exchange Now!
We earn a commission if you make a purchase, at no cost to you.


Ac pulvinar facilisis
More Influencers