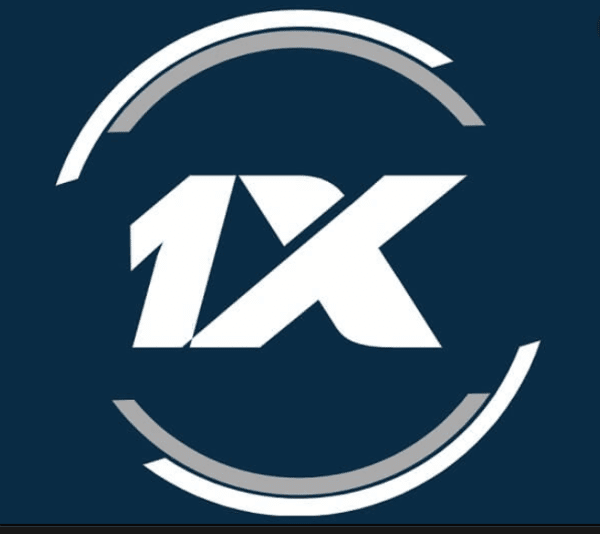 1xbet: the Background Story of a Mega Sponsor.
1xBet sponsorships are (in)famous and have taken the sports industry by storm in recent years. Where business sense meets controversy. It has become difficult in today's sports universe to ignore new-breed mega sponsors that find their roots in the sports betting industry. 1xBet and their (in)famous 1xbet sponsorships are certainly no exception to that rule. From its humble beginnings in Cyprus, where 1xbet was founded and registered in 2007, the company experience an explosive growth spurt after their short-lived 1xbet sponsorships of Chelsea FC and Liverpool FC, both stunted because of allegations of illegal activities.
1xBet at its origins was operating as a Russian online casino before expanding its online footprint with a brand named 'BookmakerPub'. The company appears to be operational out of Abuja (Nigeria), Cyprus and Malta. It filed for bankruptcy protection in Curaçao  in January 2022. 1xBet being a private company, no official revenue figures are published although they are estimated at $2 billion a year.
1xBet sponsorships company operates a number of subsidiaries and affiliated brands including:
1xStavka,
BookmakerPub
AsproBet
1xbetaffiliates
partners1xbet
1xbetcompani
1xbetworld
bet1-x
1xbn
1xbet85
1xbet: Current Sponsorship Initiatives.
Despite the controversies surrounding some of its operations, 1xBet sponsorships has been pushing forward with cutting deals with some of the biggest sports clubs in the world, including Barcelona FC!
While the company is prohibited from operating in the UK, 1xBet sponsorships continue to run unabated for Italy's Seria A, the Confederation of African Football (CAF) and others, in addition to Barcelona FC.
1xbet Sponsors the Nigeria Football Federation (NFF).
In 2018, 1xBet sponsorships acquired various branding and advertising rights from the NFF, the Nigeria Football Federation. The deal also encompasses the Nigeria Professional Football League (NPFL). Following in those footsteps, Akwa United Football Club, the present NPFL champions have signed a jersey sponsorship agreement with the online betting operator.
The betting operator has been aggressively expanding its operations across the African continent.
1xbet Becomes International Presenting Partner of Italy's Serie A.
Italy is both one of Europe's largest football (soccer) markets as well as a top-rated sports betting market. So it would seem only natural that 1xBet sponsorships extend to the Italian market. In a deal that covers Europe, Africa, the Middle East, and the Americas until 2021, 1xBet  bet became the new International Presenting Partner of Italy's Serie A.
Additionally, in March 2018, Andrea Pirlo, an Italian professional football coach and former player, signed on as brand ambassador for 1xBet .
The license to operate within the country of Nigeria seems safe for the moment, or at least until 2024 as 1xBet was granted a five-year full National Licence to operate in the country back in 2019. 1xbet extended that African sponsorship footprint via a sponsorship deal with the Confédération Africaine de Football (CAF), the controlling body for African association football.
1xbet's Esports Sponsorships and Partnerships.
1xBet sponsorships extend beyond the scope of traditional sports like football. The phenomenal growth of esports brings with it new opportunity on which 1xbet does not intend to miss out. The deal with WePlay Esports (march 2021) reflects that strategy.
Through the deal with Weplay Esports, 1xBet became the first betting brand to support a new generation of esports titles. The stated objective of the collaboration was to attract a new audience, as well as to make watching esports tournaments more exciting for fans.
Also in the Esports arena, 1xbet signed a deal (in March 2021) to become he official global betting partner for the ESL Pro Tour and ESL One Summer. The partnership was scheduled to run for the entirety of 2021 and up to IEM Katowice 2022.
1xbet Sponsorships Land Barcelona FC.
While 1xBet entered into a wealth of additional sponsorship agreements, none of them claimed the headlines as much as the deal it pulled off with Barcelona FC.
After Russia invaded Ukraine in early 2022, countless companies started distancing themselves from Russia and Russian companies. The same held true in the online betting space where some (like UK's Chelsea) had little choice when its Russian owner, Roman Abramovich, was forced to stand down.
Barcelona FC's dire financial situation has certainly a lot to do with this decision, forcing Spain's once leading soccer club to dance with the devil while fighting the worst economic moment in its history.
1xBet, which displayed Betfair, is one of FC Barcelona's top-5 financial contributors with an allocation of almost €9 million (US$9.83 million) per season. This is certainly nothing to frown upon, especially since the contribution amount can increase to €12 million (US$13.1 million) if certain performance milestones are. The 1xBet sponsorship agreement lasts until 2024.
Word is, Barcelona FC will drop 1xBet, as long as the club can find new sponsors to make up for the budget shortfall. Until then, 1xBet stays on board as a lead sponsor for the legendary Spanish football franchise. This is further proof that sports sponsorships are absolutely paramount to a team's financial health and long-term survival.
$1 for $1 Million Mega Poker Tournament!
World Poker Tour Goes Global. Join the largest recreational player pool now. Win your share of $1,000,000 for just $1 buy-in! We are the World's Largest Poker Network.
Join Now!
We earn a commission if you make a purchase, at no additional cost to you.

Online Betting with the 22Bet Sportsbook!
Bet Online with 22Bet Bookmaker and Browse our Great Selection of Major Sports Events and High Odds ☆ Get a Bonus up to $/€122 and Bet Like a Pro!
Bet Now!
We earn a commission if you make a purchase, at no cost to you.

Trade with Confidence
AutoTrade Cryptos with ZuluTrade!
Cryptocurrency trading becomes social. Join a rapidly growing market by following experienced CryptoTraders from all over the world. ZuluTrade offers you the opportunity to AutoTrade the most sought-after cryptocurrencies on the market.
Trade Now!
We earn a commission if you make a purchase, at no cost to you.

Our #1 Forex Pick

Earn interest on crypto with Gemini Earn®.
Put your crypto to work. With Gemini Earn, you can receive up to 8.05% APY on your cryptocurrency, including stablecoins. Why choose Gemini? Gemini is one of the safest cryptocurrency exchanges where you can buy, sell, store, and earn interest on bitcoin and other cryptocurrencies.
Get Started!
We earn a commission if you make a purchase, at no cost to you.


Ac pulvinar facilisis
More Influencers